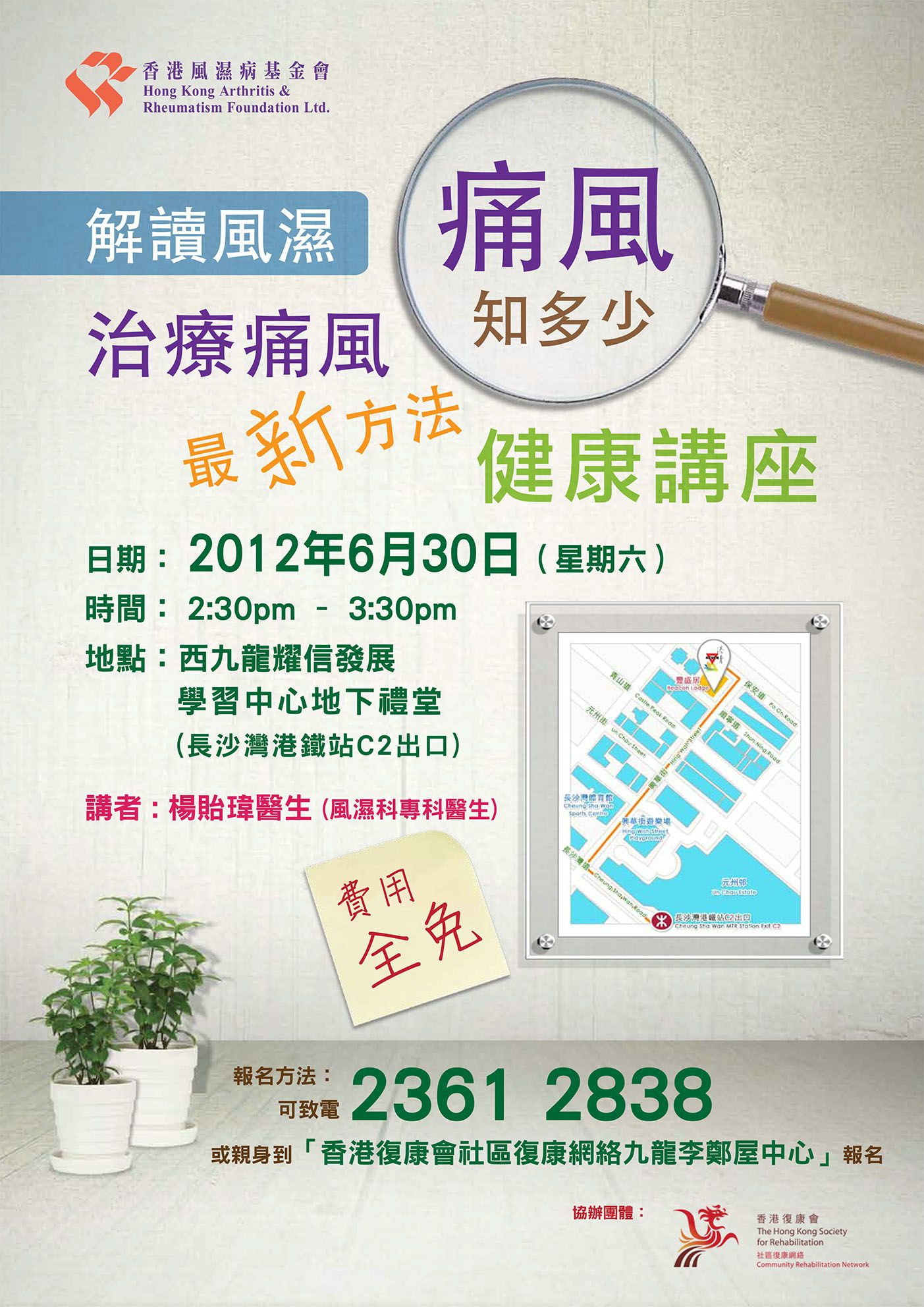 2012 Seasonal Talk – Gout
30 June 2012
The "2012 Seasonal Talk – Gout" was held at Multi-function Hall, UG/F, YMCA of Hong Kong Beacon Centre Lifelong Learning Institute, on 30 June 2012. The talk aims to enhance people's understanding of the up-to-date information and treatments of gout. There were about 100 participants.
The talk was conducted by Dr. Albert YOUNG, a Specialist in Rheumatology of the Eastern Hospital. He started in an interesting way by quizzing the participants about the basic knowledge of gout, and brought out some background information such as the history and some figures related to this disease. After that, Dr. YOUNG provided a clear explanation of the causes of gout and different risks that may bring about the disease. He also illustrated and explained the symptoms, diagnosis and treatments with some photos, including treatments that involves and not involves drugs and a few new developed drugs.
There was a Q&A session before the end of the talk. Participants actively asked questions and Dr. YOUNG answered with patience to solve their doubts.
The powerpoint could be downloaded here.