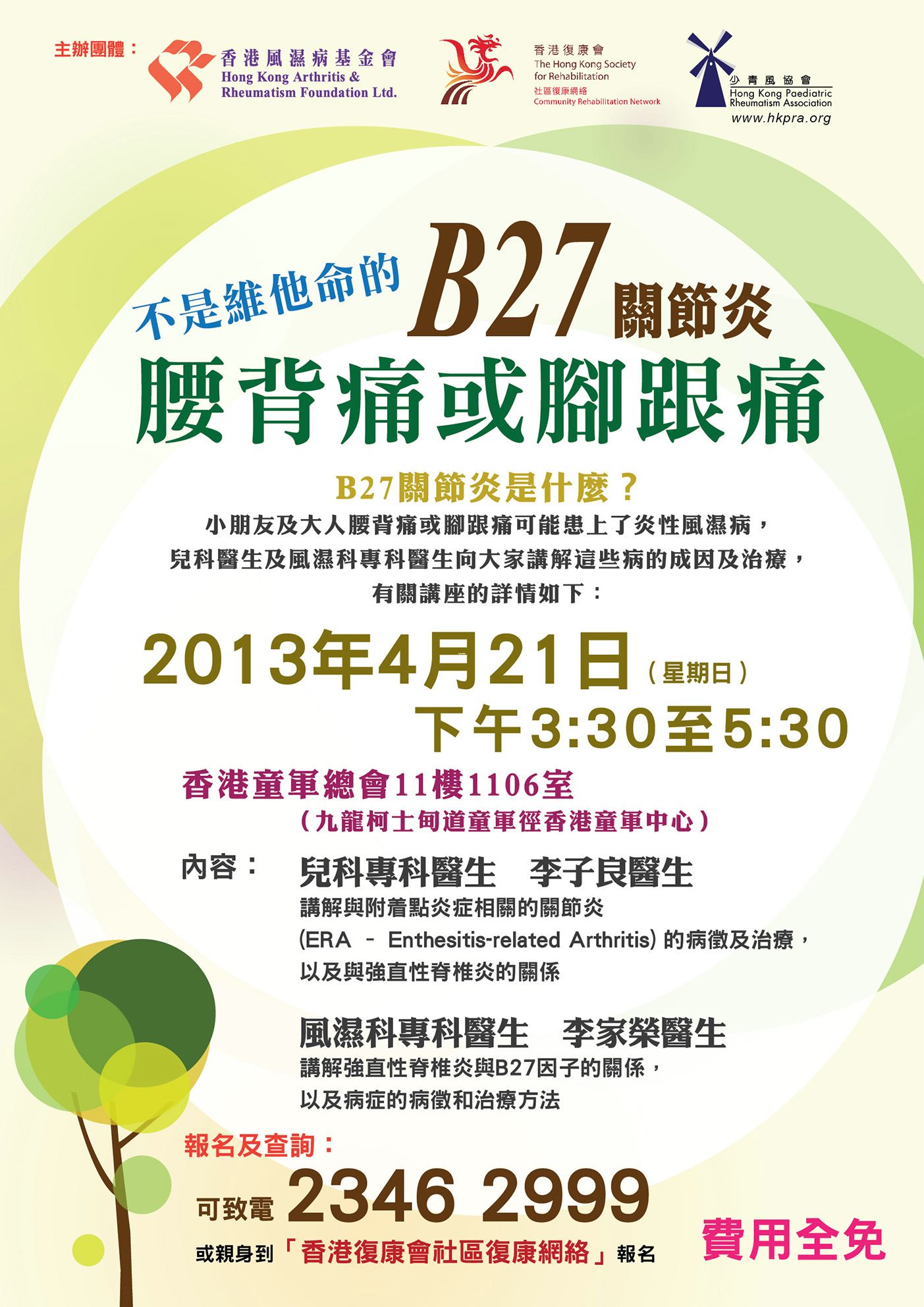 B27 related rheumatic diseases – ERA & AS
21st April 2013
In order to let the public know more about arthritis disease related to HLA-B27, a talk on the topic of "What is B27 arthritis disease? – ERA & AS" was held at Scout Association of Hong Kong on 21 April 2013. There were 112 participants in total.
Dr. LEE Tsz-leung, a specialist in paediatrics, started the talk by introducing the diseases related to HLA-B27. He also pointed out the symptoms and diagnoses of arthritis disease in children and explained the treatment of ERA (Enthesitis-related Arthritis) especially. Besides, Dr. Lee compared the pros and cons of different treatment and let the audiences have a clear concept.
Apart from this, the talk was conducted by Dr. Gavin LEE, a specialist in rheumatology, who shared about the symptoms and diagnoses of AS. Dr. Lee listed out all new and old testing and method for diagnoses of AS. He detail explained all the treatments for AS and emphasized the importance of early treatment.
The talk then followed by a Q&A session where participants actively asked questions. Both Dr. Lee answered with patience to solve their doubts. The audiences found the information from the talk useful and hoped to participate in the activities in the future.