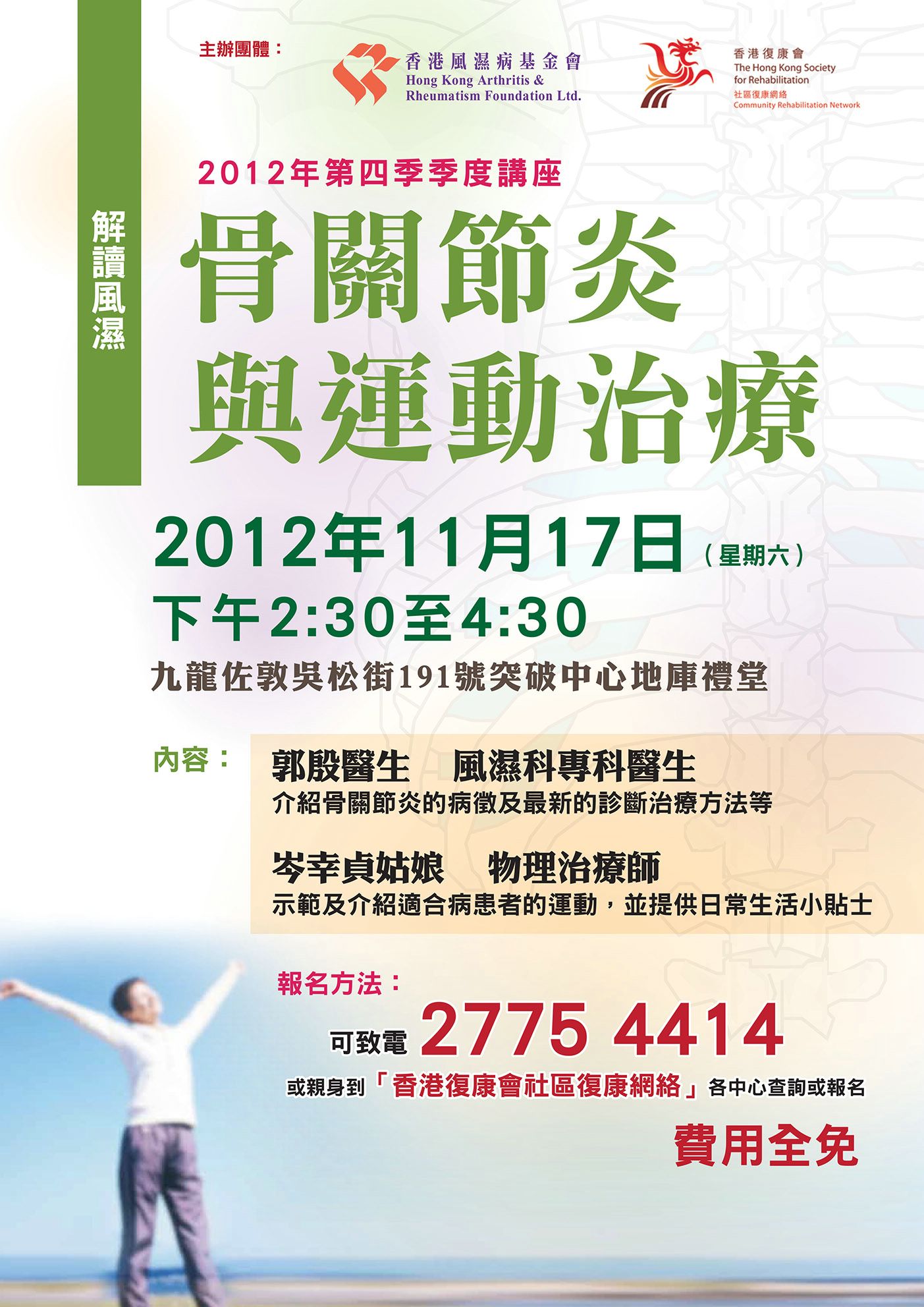 2012 Seasonal Talk – Osteoarthritis (OA) & Exercise
17 Nov 2012
The "Public Talk – Osteoarthritis (OA) & Exercise" was held at Hall of Breakthrough Centre, Jordan. The talk aims to enhance people's understanding of treatments and exercise of OA. There were 140 participants.
The talk started with a presentation conducted by Dr. Kitty Kwok, a Specialist in Rheumatology, who provided a clear explanation of the factors, symptoms and diagnosis of OA. She also explained various treatments including drugs, counseling, sports, stress control, physiotherapy and occupational therapy. She also defined the difference between RA and OA, which the public usually mixed up.
After that, Ms Kristo Shum, a physiotherapist, explained the importance of exercise for OA patients. She also introduced how to release pain by patients themselves. She then demonstrated the exercise which is suitable for OA patients to improve the joint stiffness and situation.
The talk followed by a Q&A session where participants actively asked questions. Dr. Kwok and Ms Shum answered with patience to solve their doubts. The audiences found the information from the talk useful and hoped to participate the activities held by CRN and HKARF in the future.