Volunteer with the HKARF
Volunteers are important to the Hong Kong Arthritis & Rheumatism Foundation. Volunteers can assist in secretary work and act as helpers in our events. Your contribution can bring hopes and happiness to arthritis patients. Please fill in the below application form and fax/mail back to us.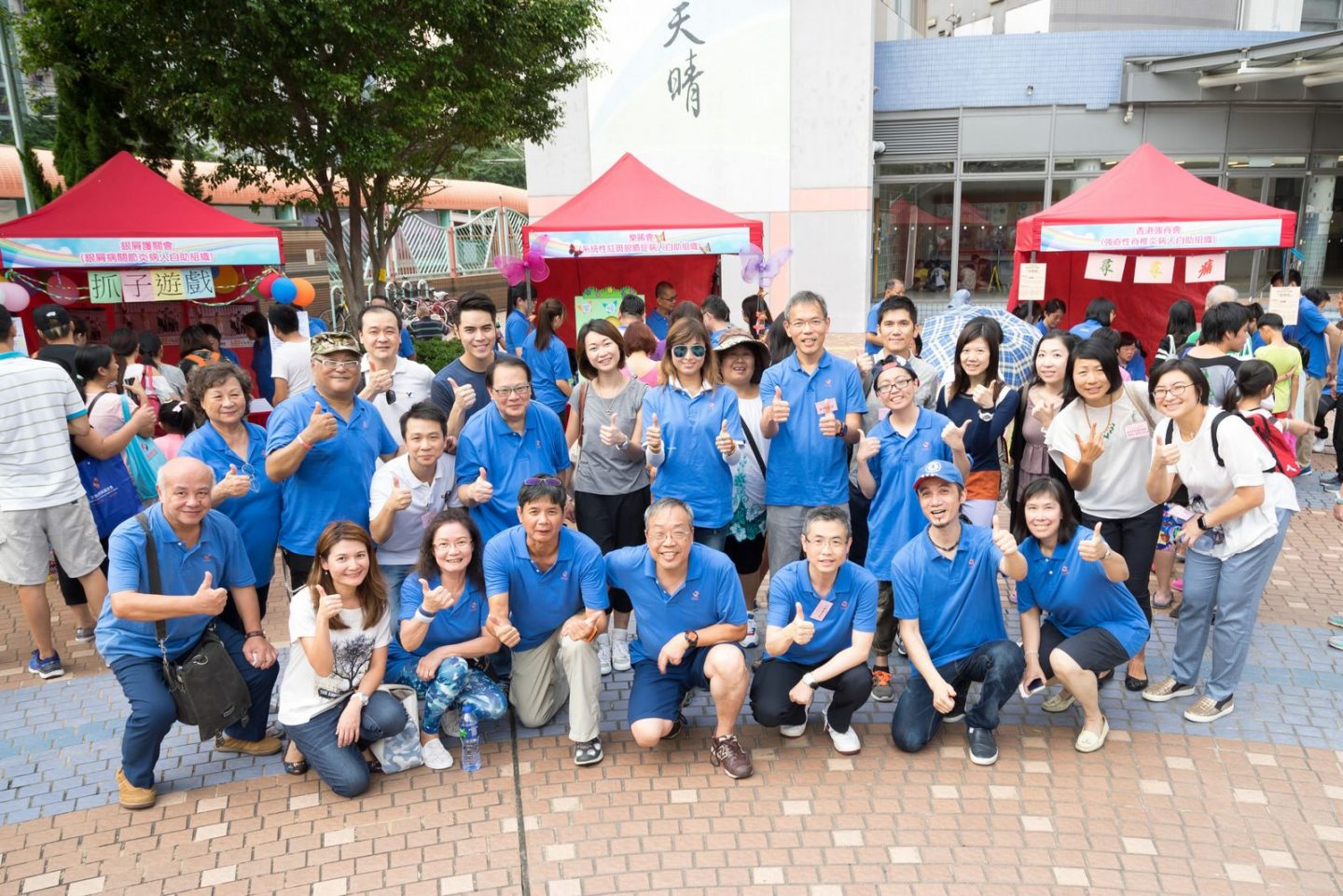 Thank you to all of our generous donors and organisation whose support allows us to continue our work for arthritis patients.
AbbVie Limited
Amgen Hong Kong Ltd.
Andy Ho Public Affairs Consulting Co. Ltd
Astellas Pharma Hong Kong Co. Ltd
Boehringer Ingelheim Hong Kong Ltd.
Bristol-Myers Squibb Pharma (HK) Ltd.
Bull Capital Partners (HK) Ltd.
Celltrion Healthcare HK Ltd
Dr. & Mrs. Guo Huan Min Memorial Fund and Guo Sau Yung Helen
Eli Lilly Asia Inc.
Emperor Capital Group Ltd.
GlaxoSmithKline Limited
Johnson & Johnson(HK) Ltd
Kinetics Medical & Health Group Co. Ltd.
Novartis Pharmaceuticals (HK) Ltd
Pfizer Corporation HK Ltd.
Prosmart Consultants Limited
Quart International Co Ltd
Roche Hong Kong Ltd
Sogo Hong Kong Co. Ltd
Teamwork Design & Printing Company
The Law Society of Hong Kong
Tian Shan Development (Holding) Ltd.
Tsang Chan & Woo, Solicitors & Notaries
UCB Pharma (HK) Ltd
3 Wells Watch Industries Ltd.